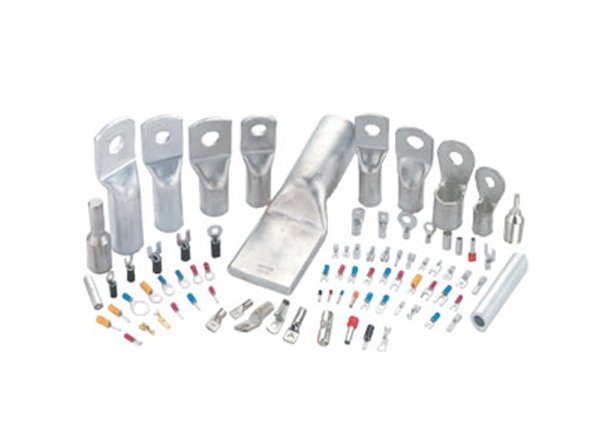 Get Quote's
Nexus Metal & Alloys manufactures, exports and supplies Special Cable Terminal Ends. We have specially developed these terminals for supply to leading manufacturers of panel builders, distribution boards, transformers, railways, power stations, etc. Nexus has all toe expertise needed in developing & manufacturing special types of terminal ends as per customers design & specifications.
Applications
Electricity Boards: Generation, Distribution etc.
Electrical Industries: Control panels, Switch gears, Transformers, Circuit breakers
Projects & Industrial for Electrical applications: Shipping, Automobile, Steel & Fertilizers, Chemical, Cement and Textile, Chemical Electronics, Mining Aeronautics, Satellite and Communications, etc.
Material : E - Copper
Finish : Copper / Electro Tinned
Features
CPRI Tested
Safe & low cost both in and use.
All copper products are electro-tinned to BS standard and Wis prevents it from corrosion and oxidation.
PVC insulation is provided to terminals for exceptional di-electric strength & for supporting. We use wire insulation at the base of the terminal thereby ensuring that no bare wire is exposed.
It also provides circumferential insulation support to the wire and prevents the loss of connects due to vibration, or flexing in use.
Industries
Electrical Industry
Cements Industry
Electrical Contractor
Electrical Equipments
Manufacturing Industries
Sugar and paper Industry
Petrol & Chemical Industry