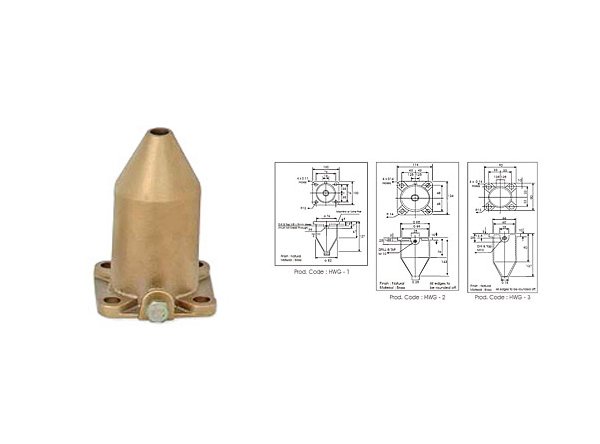 Get Quote's
Nexus Metal & Alloys manufactures, exports and supplies Wiping Glands. Our scope of Cable Glands and Brass things additionally incorporates Brass Wiping Gland. These are made of Brass. We have developed a wide range of Wiping Gland that is manufactured from heavy duty brass. Our range complies with BS standard BS 6121 part I 1989 and can be availed by our clients at competitive prices
We have built up an extensive variety of Wiping Gland that is produced from heavy duty brass. Our extent conforms to BS standard BS 6121 section I 1989 and can be profited by our customers at aggressive prices. These are produced using substantial obligation metal. Wiping glands are made according to clients drawings and determinations. These are made from heavy duty brass. Wiping glands are made as per customers drawings & specifications.
Sizes: As per drawings and specifications
Material : Brass and Nickel Plated.
For use with armoured cable, secures armouring and provides electrical continuity between armour and gland entry component. Also provides a seal on the outer sheath of the cable thus ensuring no damage to cable sheathing. These are used both indoor and outdoor, in all climatic conditions as it is weatherproof & waterproof. Also available in CIEL (cast integral earth lug) for orders add" C " to prod. code.
Industries
Electrical Industry
Cements Industry
Electrical Contractor
Electrical Equipments
Manufacturing Industries
Sugar and paper Industry
Petrol & Chemical Industry