Get Quote's
We deal in offering our clients a wide range of Multiple Point in various technical specifications. These are available with the rod diameter of 15, thread diameter 5/8" and length ranging from 500, 1000 and 2000. Electrolytic Copper Multiple Point is used with elevation rod. Electrolytic Copper Multiple Point is used with Elevation rod.
our abundance of learning in auxiliary lightning security, earthing and surge assurance gives us the capacity to offer driving edge item advancement and unparalleled specialized help. We are touchy to the necessities of our clients and to the prerequisites of a regularly changing mechanical world. The Earthing and Lightning Protection run consents to the prerequisites of applicable British and World norms, and the plan and assembling quality control frameworks are freely surveyed and endorsed to ISO9001.
Specification
| | | | |
| --- | --- | --- | --- |
| Rod Dia. | Thread Dia. | Length of Rod | Prod. Code |
| 15 | 5/8' | 500 | HAE-15 |
| 15 | 5/8' | 1000 | HAE-40 |
| 15 | 5/8' | 2000 | HAE-120 |
Types Of Multiple Point
Multiple Point Lightning Protection
Electrolytic Copper Multiple Point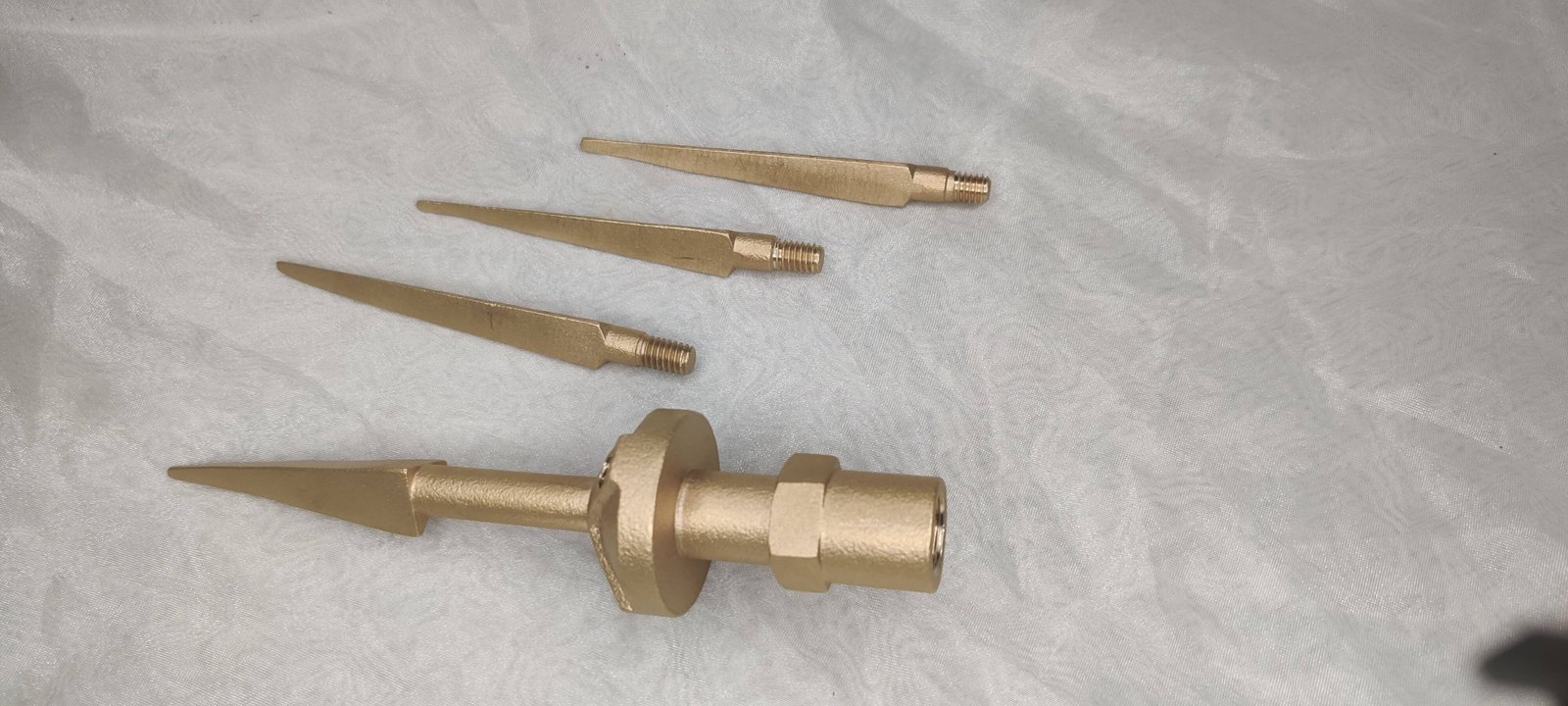 Earthing and Lightning Protection
Features
CPRI Tested
It is long-lasting and free from maintenance
Unique manufacturing process ensures uniform copper coating thickness
It is easy to install and is unbreakable
Corrosion free while providing the lowest resistance to ground
Variable choices are manufactured in order to meet the customers demand
Convenient installation and very beautiful appearance.
Purity of the copper is 99.9%. Thus the conduct ability is very good.
Advantage
Corrosion resistant surface
Excellent electrical and thermal conductivity
Advanced technology with effective engineering
Easy to install
Industries
Electrical Industry
Cements Industry
Electrical Contractor
Electrical Equipments
Manufacturing Industries
Sugar and paper Industry
Petrol & Chemical Industry